تاريخ:
۲۰ دى ۱۳۹۶
ساعت:
۰۲:۱۲:۴۴
Takht-e Jamshid" or "Persepolis" is the local name of the capital of Achaemenid empire, which in terms of vastity, glory and grandeur is the main ancient treasury remained from this era in Iran. The historical name of this place as cited on inscriptions of palaces is Parsa which means the city of Persian people. ( Iran Hotelbooking )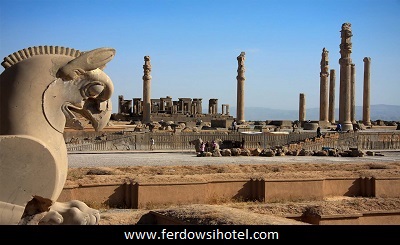 ---
The Symbol of Iran Glory
---

Persepolis is located 57 KM away from Shiraz and it is actually a part of Marvdasht city. This artifact has been constructed in the mountain range of "Rahmat" which means "mercy" in Persian.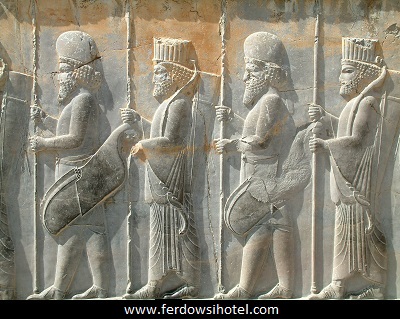 The construction process of Persepolis began in 512 BC under the command of Darius, the great and then continued by his successors Xerxes the Great (Khashayarsha) and Artaxerxes I (Ardeshir- the first). Its construction lasted approximately 120 years. ( 5 star hotels in iran )

This precious complex is composed of these major parts:

- Official and ceremonial palaces

- Small private palaces

- Royal treasury

- Protective castles and walls

"Apadana" is the oldest palace of Persepolis. This palace was built by Darius, the great command and it was used for holding New Year celebrations and accepting representatives from affiliated countries.

"Tachara" which means winter house is also attributed to Darius and it was his private palace. ( tehran hotel )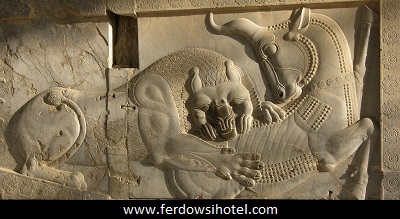 "Hadish" that means a high place had been the name of Xerxes palace which was built on the highest southern part of Persepolis. Xerxes named his palace "Hadish" as it was his wife name too.

In addition to the palaces listed here, there were some other palaces and buildings too.

Unfortunately in years after, Alexander, a Greek general officer assailed to Iran in 330 BC and burned this glorious place. However, the ruins of the royal kingdom of Darius is still one of the most attractive places at Fars province which attracts lots of foreign and domestic tourists annually to this district and UNESCO has registered the name of Persepolis amongst the world heritage sites from 1979.

for more information ferdowsihotel booking please visit that page.
www.ferdowsihotel.com